How to Create an Outdoor BBQ Area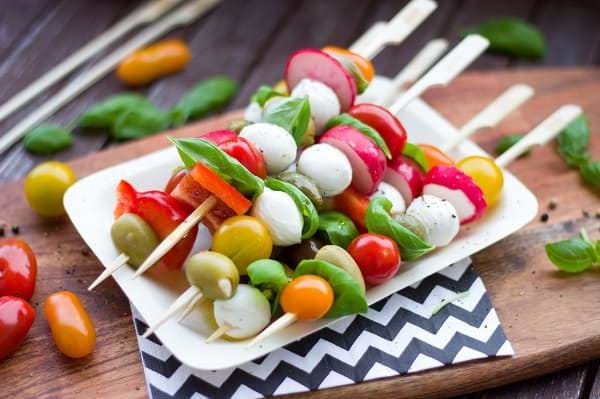 Australian's love the outdoors and when it comes to spending quality time at home, enjoying a delicious BBQ with family or friends in your backyard is just about as good as it gets. Preparing and cooking your lunch or dinner in an outdoor kitchen is a fun, communal and refreshing way to enjoy a relaxed day. However, to make the whole experience even better, have you thought about designing the perfect outdoor BBQ area?
Your backyard can provide the perfect blank canvas to work with before choosing your seating style, and the best BBQ for your cooking requirements. We've put together some suggestions on how to create the perfect BBQ area.
Consider How Many People You Usually Host
The first question you need to ask yourself, is how big a group are you usually catering for? If you're normally cooking for a smaller group of 1-4 people max, you probably don't need a large six-burner BBQ. However, if you hope to expand your socialising capacity and have a system that'll cater to the larger groups should they crop up, you will need to consider investing in a decent four to six burner BBQ to allow the extra grill space for this sort of cooking.
There's a wide range of BBQs available, with prices that vary according to size, quality, heat capacity and of course, aesthetic components. If you know you will use the BBQ throughout the year (rainy and dry seasons), then consider buying a BBQ made from stainless steel, as stainless steel withstands the elements for a much longer period of time than coated steel. Aesthetics-wise, some BBQs are 'all in one' offering all the features you'll need in one convenient package. Otherwise, some BBQs are sold in different parts, meaning that you have to purchase bit-by-bit according to your needs and preferences.
You can also expand your outdoor kitchen set up with a range of additional accessories and complimentary products such as trolleys, charcoal smoker grills, spit roasters, side burners, and specially-designed pots and pans.
Cooking Method: Gas or Charcoal?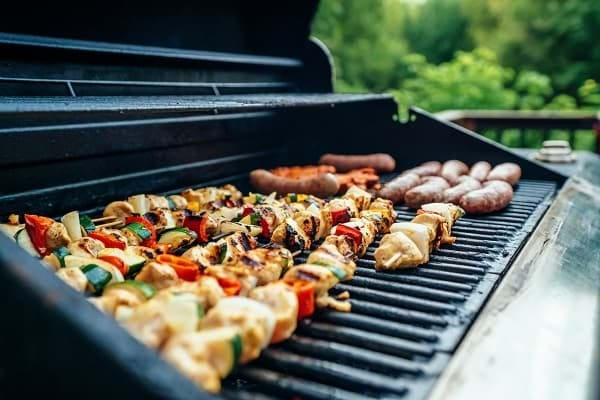 This is a longstanding debate between BBQ enthusiasts, and BBQ veterans who know their stuff. It's also a conversation topic bound to crop up in your own social setting, when someone enquires where you got that fabulous new BBQ! There can definitely be some sizzling debate over what method of cooking is better, and where you should invest your money when choosing gas versus charcoal. The truth is that there's no real right or wrong.
Propane gas, the most common feature of gas BBQs, is known for its capacity to heat up quickly and remain easily controlled throughout the cooking process. Propane gas barbecues also easier to clean than charcoal, as their heat remains consistent and there's little burn-residue left on the hotplate to have to remove manually.
As for charcoal BBQs – many people love the authentic cooking experience that charcoal offers. With the smells, the sounds and the elbow grease to show for it when all is said and done. Charcoal BBQs can cook foods at very high temperatures to seal in juices, and when at low temperatures, charcoal will also impart a smoky BBQ flavour to your food: great if you really value that authentic BBQ taste that you can't really recreate without using charcoal.
However, if you want the quality and the taste, you're going to have to prepare for the prep and then cleaning up time: charcoal tends to take a lot longer to heat up and getting the temperature just right can be a really tricky, patience-requiring process. You'll also need a really sturdy steel cleaning utensil and a whole 'lotta elbow grease come clean up time. You'll impress your guests for sure – if that's your flavour.
Backyard Layout
You've chosen your BBQ, now how do you work the outdoor space around it to be as inclusive of your guests and really help turn those BBQs into a fiesta? Do you want the BBQ to be the focal point of your outdoor area? Or do you want the dining space to be the centre of attention? Working out the size of your outdoor dining/entertaining area and a few layout options will help determine a few things. Firstly, the size of BBQ you end up going for, and also the way it's placed within this space to allow for seating, possibly a table, and easy access in and out of the house when food supplies need topping up.
If you're lucky, you might even have space for an outdoor BBQ kitchen area, an outdoor dining area AND an outdoor lounging area! One thing to consider regardless of how big your BBQ space might be, is how you can provide adequate shade. The Australian sun is relentless, and while it's tempting to bask in the scorching rays until the sun goes down, nothing ruins a sunny day like severe sunburn. Consider how you can provide adequate shade for your guests to enjoy the al fresco dining experience.
At Gasmate, we have a wide range of options from the Odyssey portable BBQ range, our Fortuna 4 and 6 Burner BBQs, through to our complete outdoor kitchen range that offer breakfast carts, sinks, fridges drawers and more!
No Space for a BBQ Area? Might Be Time to Upgrade!
Perhaps you don't quite have the space for your dream BBQ area in your current home? Our portable BBQ range is great for small areas such as apartment balconies, otherwise you may just have to consider exploring the property market for a more suitable home for outdoor entertaining!
For more information, call our friendly team on 1300 174 876 or visit your local Gasmate stockist.